The number of considerations that you are required to make when choosing a hosting provider and type of hosting can be quite confusing and it is not nearly as simple as inquiring on bandwidth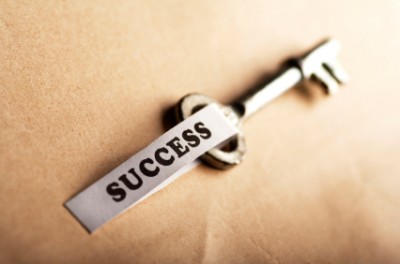 and storage space. Your choice will impact numerous areas of your site's performance, including your online marketing efforts, and switching providers once you have already signed on and perhaps even had you site operational for a while, can be a huge hassle.
This is the reason why is very important to make sure that all of your requirements are fulfilled. Basically, you are looking for a hosting plan that will be as cheap as possible, but still afford you some flexibility and offer everything from reliability to adequate and necessary tools.
Server Security
This is one of the first things about a host that you should inquire in, naturally, not with the host themselves, but with their previous or current customers and on different sites that are keeping track of blacklisted hosts. First of all, a host with an inadequate security can place your site at risk of being hacked into, and there is no need to go into detail on how much damage that could do. There is, however, another reason to make sure that your host is reliable in this regard.
Namely, if your provider hosts some email accounts that have been used for spamming, your emails may also be labeled as spam through no fault of your own, apart from using the same server as spammers. This would not only make it almost impossible to contact anyone, but the ones who actually do see you email in their junk folder would automatically make an assumption that you are less than reputable.
Available Tools And Services
Depending on the type of your website and its purpose, you may need different ecommerce solutions, or at least know that the server is able to support the ones that you are using. This is, naturally not something that you should leave to chance, so make sure that the host meets the conditions in this regard before signing on. Likewise, a number of providers are offering their own templates and site builders.
This may be a boon to some, but be sure that you are familiar with the builder, as most of them are not exactly SEO friendly. Possible problems can include everything from compliance with W3C and faults in URL structure to the limited options for meta tag editing. So, even though these builders are usually easy to use and allow you to quickly make a site, chances are that it won't be made in accordance with critically important SEO practices.
Uptime And Reliability
The speed with which your pages load is of crucial importance for you website. Not only is it one of the aspects that search engines' algorithms take into account when ranking your pages, but, what's more important and also partially influences your rankings, the users are not likely to enjoy the experience and stick around if your site takes ages to load a page.
You should make sure that the server handles the loading times properly, and that it is capable of supporting sudden bursts of activity without faltering. Even a couple of hours of downtime could reflect poorly on you and your site, but if the issue persists for longer than that, you are sure to be losing both revenue and reputation, with users and search engines alike.
This is why it may sometimes be better to pay a little more for your hosting plan, and accept that some of the resources you are paying for are being wasted most of the time. This way, you can be sure that your server will be able to support a sudden influx in traffic, which is, after all, what most webmasters and site owners are hoping for. If you are worried about scalability, you may want to inquire into VPS hosting, as it seems to be the most flexible type out there, allowing you to easily make adjustments to the amount of resources that you are paying for.