Michael Aaron Bepko, who is the global community manager of Whole Foods Market, says that Pinterest is growing at an extremely fast rate. Between December 2011 and January 2012, the percentage of unique visitors grew with 155%. Whole Foods commercializes organic and natural foods, as well as fosters local agriculture.
The supermarket chain has succeeded in taking advantage of this platform, as well as in developing a broad, committed audience for its Pinterest page. How did they do it? That's what other businesses are looking to know. Pinterest has helped Whole Foods gain international exposure, and in the following lines we'll talk more about their implemented strategies.
It's not just about business
One of the most efficient methods to approach a social media platform is to act more like a person and less like a business. You shouldn't create a page that concentrates solely on commerce. Opting for several different directions is an excellent strategy, and that's exactly what Whole Foods did. The business has pinboards regarding its amazing charitable activities; the board referred to as the "Whole Planet Foundation" comprises photos of microcredit customers and their products, and certain pin links to various websites that allow followers to contribute to microcredit programs.
Besides, Whole Foods designed boards for recycling, as well as for Earth Day. These are really important as they see sustainability as an important part of their mission. Keep in mind that it's not enough for your brand's personality to have a worldwide angle. For example, Whole Foods also created two pinboards that foster its local pride. Despite the fact that the content of these two pins isn't related very much to the business's products, they can still help generate a larger picture of the brand.
Tip: Rather than have too many boards packed with just a couple of pins, it's better to have plenty of boards filled with great content. To find the best topic, make use of keywords, and to draw people in, make use of hashtags and repins from people you're already following.
Identity an audience
Some voices argue that the intense focus of Pinterest on food, fashion, and home décor has transformed the platform into an ineffective tool for those belonging to other industries. That's not entirely true and Whole Foods can prove that; they managed to pin other things too apart from attractive dishes and recipes. In fact, Whole Foods' page features boards related to gardening suggestions, food tech and kitchen designs. Opting for pinboards that cover both well-liked and niche subjects offers the page a wider appeal. Paying attention to the pictures that are most commonly re-pinned helps the company understand what the audience finds most fascinating.
Tip: Driving good traffic is essential, so try to appeal to your audience with something new, fresh, and useful. Whole Foods is an excellent example; they created recipe boards organized by holiday or season, and that strategy brought thousands of people on the Whole Foods Pinterest page, and consequently to their website.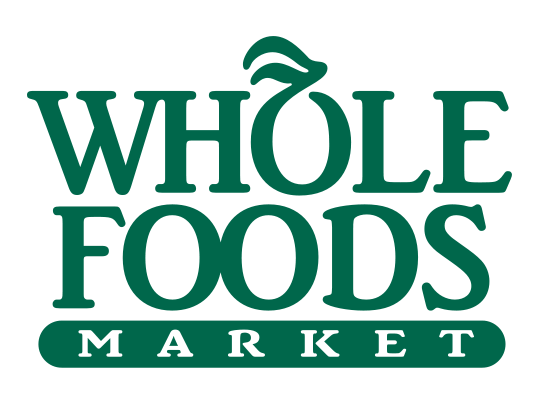 Keep your interest
After you've managed to identify your followers and their concerns, it's important to preserve those connections. Whole Foods is currently following 1,478 other Pinterest users. Some of them are related businesses like Lindt Chocolate; others are food-related pages like Allrecipes.com. However, the company's main interest is to follow regular people.
Whole Foods succeeds because of its active communication relationship with its members. The company responds to the comments written on its pictures, and this kind of interaction is very important if you want to keep your followers engaged. Furthermore, you can also permit individuals to post different things to your pinboards. Whole Foods' page comprises several boards where people can post pictures, and they seem to have great success.
Tip: Managing activity generates a sense of community among those who follow your page is extremely important. When people will see that you're talking to them, they will want to know more. They will eventually interact with others on your Pinterest page, and in the end will help your business achieve more exposure.
Whole Foods sets the perfect example for other businesses out there who want to achieve recognition on Pinterest. Their success can be yours too, but you must learn how to do it right. Keep your audience engaged, communicate with your people, and don't just think about the money if you want to succeed.
Related articles