Last Updated on November 16, 2020
Most businesses find themselves answering many phone calls throughout their standard working day.
However, when this volume of calls becomes too much, especially for those smaller company sizes, it could just be the best time to start looking towards a reputable answering service.
For many businesses and indeed, those smaller sized ones, the ability to answer as many calls as possible, if not all of them, can make all the difference when it comes to increased revenue.
Should you miss several calls over one working day, every few days, that number of potentially lost profit can soon build to some worryingly epic proportions.
Furthermore, if you continue to miss your customer's calls, you immediately place your business's reputation on the line and create some negative visual feedback in the process.
An outsourced receptionist service is an ideal solution to prevent such issues from happening. Here we take a look at what a live answering service could do for your business, particularly an American based receptionist service.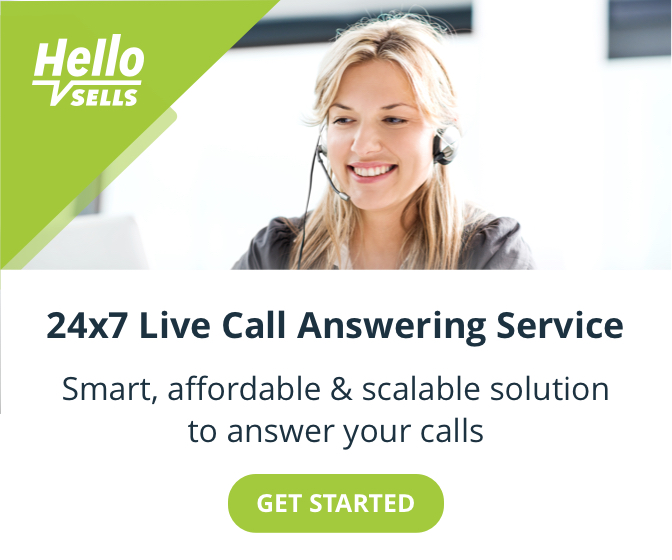 Why You Need a Small Business Outsourced Receptionist Service
There are two main reasons why people turn to outsourcing their small business call handling service.
The first its that you may have a small business whereby you can't justify taking on an employee and paying them to work at the company Monday through to Friday and throughout your regular working business hours.
Indeed, for many business owners in this situation, it's often typical practice for just a handful of employees to work in the business with each one answering the phones themselves.
Another primary reason for selecting outsourced receptionist services is if you find the volume of calls to your business too much for even your current receptionist to handle.
You may find the vast numbers of these calls going unanswered, or the phone seems to be incessantly ringing out because there's no-one to answer at that time.
Some businesses find there are regular peak times of the day when their phone call usage soars, while others may have just successfully run a new marketing campaign, and they are just noting a spike in such numbers.
Whatever position you currently find your business in, an outsourced receptionist service would be able to work with you throughout any such scenarios.
---
Get a FREE Quote
For your personalized 24/7 Telephone Answering Service.
---
Outsourced Receptionist Service – What Can They Do? 
This type of phone number answering service is a simple process and ultimately works as your company receptionist. Therefore, when anyone calls your business, they will be greeted by a friendly but ultimately knowledgeable member of staff.
Though this person works for the service provider in question, the customer will have no inkling as such and believe they are talking to a member of your staff who is located at your business premises. The idea here is that no call goes unanswered.
Also, by utilizing the service, you and your employees can get on with the rest of your working day. This means without having to stop every few minutes and be interrupted by a phone call.
However, you will do all this in the knowledge that your customers are being dealt with by a courteous and friendly individual. They will also be the one to answer all their questions and queries.
Best of all, such a service will ensure the customer continues to receive the very best service, thus ensuring your business feedback remains intact.
Make sure to check out our latest guide on after hours answering services if you are looking for a telephone answering service that offers 24 hour coverage.
Outsourced Call Handling Services Benefits 
You can increase your office opening hours – without having to be present.
You portray a better image to all customers, current, and potential, by responding immediately to their calls.
You never miss a call again – meaning you won't be missing out on potential revenue.
Having an outsourced receptionist service reduces the need for administrative staff.
You can continue to provide a most personalized of services with an answering service.
This type of service will see you through those busier times and ensure interest from marketing campaigns, and seasonal advertisements run smoothly.
You will not need to provide cover for your current employees on holiday or sick leave.
Virtual Answering Service Considerations
There are various types of virtual answering services available, some of the most important questions you should ask include the following:
How fast are the calls answered? Ideally, this should be within the first few rings.
Is the call center US based? Do they offer US based receptionists? Many people find it easier to talk to someone fluent in their native language.
Are there any set-up fees? Be aware that many call services aren't always transparent about their fees.
Is it a 24/7 service? Does your business require someone to take calls out of hours? If so, make sure the service you opt for provides an after hours answering service.
Does the call answering service offer coverage during evenings, overnight, on weekends, and whenever you step away from the office? The best certainly will offer that as a service.
Will you receive full access to the call management systems and tracking tools? This will allow you to accurately measure our effectiveness and customer satisfaction.
We factored all of the above considerations in out selection of the best virtual answering services. See below for the complete list.
Best Answering Service Companies for Outsourced Receptionist Services
HelloSells Rated number one for phone answering services, HelloSells operates 24/7, offering a fantastic solution for inbound sales as well as marketing leads. Importantly, they also offer US based receptionists.
TeleDirect Rated the best at offering a comprehensive service, TeleDirect offers pre-paid and second to second billing, even allowing you to roll over those unused minutes.
Five Star Call Centers Rated highly as an outbound choice, Five Star Call Centers provide business users with several practical answering service options.
Go Answer Another company rated highly regarding inbound services, Go Answer provides many a package type to suit all outsourced receptionist needs.
Signius Communications Considered a fantastic choice when it comes to cost-effective answering services; Signius Communications offer several effective packages to select from.
Business Answering Services Costs 
When it comes to costing such outsourced receptionist services, the type of business that you run, alongside the specific hours that you will need the assistance will be factors here.
As a guide, many of these service providers will offer a wide range of packages to take into consideration your individual needs.
However, you can expect to see packages such as minutes offered ranging from 100 minutes to 10,000 minutes, for example. Some will also provide tailored pay as you go plans.
As a guide, you can look to spend anything in the region of $50 per month for a cheap answering service and up to around $8,200 per month for the complete packages.
Best Outsourced Receptionist Services Verdict 
Whatever call handling service you choose to select, you can guarantee that utilizing an outsourced receptionist service will be a massive advantage to your business.
With many companies needing to keep up with ever-evolving customer needs and doing so in a very competitive market, having such an answering service will ensure that you remain top of your game while continuing to keep your customers satisfied.
If you're keen on getting started with such services, why not take a further look at the reputable call handling service, HelloSells?
A top-rated US-based company, HelloSells, can deliver you a cost-effective phone answering solution that ensures your phones are answered 24/7/365.