Last Updated on November 16, 2020
Have you been considering ways of simplifying the day-to-day running of your business? Feel like you've got a list as long as your arm of things to do on a daily basis, and struggling to get through even half of them?
What if we told you there was a service provider capable of taking over the brunt of your telecommunications, processing your calls, and relaying important messages? Imagine how much time this would free up for other important tasks!
That service is referred to as a telephone answering service and in this guide, we will answer some of the most frequently asked questions.
What is an answering service?
Simply put, an answering service is a service employed by a company to manage all of their telecommunication. A team of skillful callers intercept phone calls from customers, respond in a professional, personal manner to their queries, and takedown and relay the important information back to the business.
Answering service personnel is qualified to work for a range of different industries, from healthcare to media and marketing and even government agencies.
An answering service will perform several different roles for a business, including:
● Transferring calls where necessary to appropriate other bodies or on-call staff
● Screening calls so that a business is protected from time-wasters
● Acting as a virtual receptionist for the company by giving out the required information to the customer, offering message taking services, and being that real-person contact. This is vital in maintaining beneficial relationships with clientele.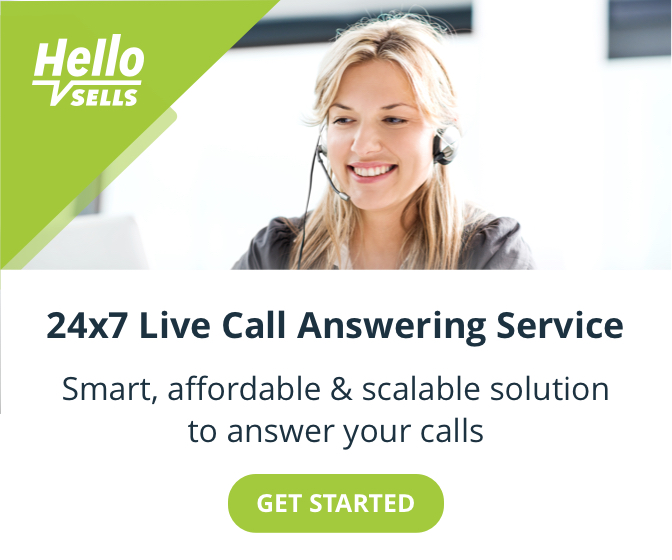 What types of answering services are available?
As the function of an answering service can be varied, and often businesses are looking for different criteria when it comes to choosing the right provider for them, you might find them advertised under different names.
An 'answering service' is quite a generic term for providers offering services such as live answering, automated answering, call center, and internet answering. Let's look at some of these in more detail.
Wondering how much a telephone answering service costs? Check our full guide to get an average cost in the industry. And check out of guide on cheap answering services to find out which no-thrills services are on offer.
Live Answering Service
A live answering service is the one you are probably most familiar with. This is when a real person will take a call on behalf of your company, acting professionally to answer the customer's questions, give them the information they may require, and relay any messages back to the company.
They might read from a script which the company has drafted, or provide customer support. They could even organize appointments with the clients or offer out of hours services.
Automated Answering Service
An automated answering service on the other hand does not require a real person to communicate with a client. Messages are recorded onto a machine and customers select the appropriate number on their phone to be connected with the information or assistance they need.
It is a perfect option for companies looking for around-the-clock service, as these pre-recorded messages will be available at any time of the night or day; public holidays included.
If a company knows that its customers will often be looking for key information that won't need to be expanded on, then this option may suit them the best.
Call Center
If a company is lucky enough to have to deal with a lot of calls, then this service may be the best one for them. A perfect alternative for when an automated message just won't cut it; call center agents are even on hand to help businesses with their telemarketing and to provide customer support.
A call center is typically only concerned with voice calls. They allow companies to give their customers that indispensable one-on-one attention that is vital for building relationships and keeping clients happy.
Want a 24/7 answering service that operates on weekends and offers after-hours answering services? Check our guide for the full details and a review of some of the best on offer. There are also American answering services for those that prefer to employ and have their calls answered by American representatives only.
---
Get a FREE Quote
For your personalized 24/7 Telephone Answering Service.
---
Internet Answering Service
An internet answering service uses online channels to support and communicate with customers. It deals with those all-important emails, provides the increasingly popular live webchat function, and keeps on top of social media.
An internet answering service is a modern and often more convenient way of communication, saving both time and money. This service will be available to clients 24 hours, 7 days of the week, so they will never be left waiting for a response to their query.
How does answering service work?
These answering services outlined above provide different benefits but should bring a company the same kind of results. They allow a company to keep their clients happy and satisfied with their customer service, and to ensure that it is available to them whenever it may be required (any time of the night or day, or even at weekends).
Maybe customers are looking for immediate reassurance about medical symptoms, or the opening hours for an online shop. Whatever the need, there is an answering service to suit every company and their requirements.
By taking advantage of the wide range of handheld devices available to us today, such as smartphones and laptops, we are no longer only dependent on phones for relaying important information.
At the drop of a hat, a CEO could receive vital information about his customers via email or even an SMS. They could receive these messages anywhere. They don't need to be waiting at the end of a landline. Answering services are convenient, save businesses a lot of money, and are dependable.
Pleasant interactions with customers guarantee more and continued custom. What's not to love about that?
Does your company deal mainly with business to business? If so, check out our guide on B2B Lead Generation Call Center Services, B2B Appointment Setting, and our article reviewing the best Appointment Setters Services.
Why would I need an answering service for my company?
We hope that this article has converted you to the many benefits of having an answering service. They are not one-size-fits-all; answering services can be customized to fit the particular needs of your business.
For example, there are specialist telephone answering services such as HVAC answering services and even virtual sales assistant services for eCommerce store owners and webmasters.
Running a business is such a time-consuming endeavor. You deserve to have a service that will take some of the pressure off and free up some time to check off the other items on your to-do list. Are you frequently missing sales calls because you aren't near the phone?
Are you spending too much money on a receptionist for your company? Are you unable to provide out-of-hours support for your customers, and losing some of them as a result?
If you've answered 'yes' to at least one of these questions, then maybe it's time to consider getting an answering service. You won't be disappointed.