Last Updated on November 16, 2020
For any business, answering all incoming calls is crucial when providing a reputable service. However, for those smaller sized businesses, at times it can mean the difference between a sale and no sale.
Whereas many large businesses make use of an impersonal call center when operating their phones, for the smaller company, this merely isn't viable.
However, if you run a small business but find that you're struggling to devote enough time to the phones, there are several solutions tailored to a business just like yours.
Here we consider the benefits of implementing a phone number answering service, recognizing precisely what such a solution can do for a business. We also offer a short-list of the 5 current top-ranking answering services currently available.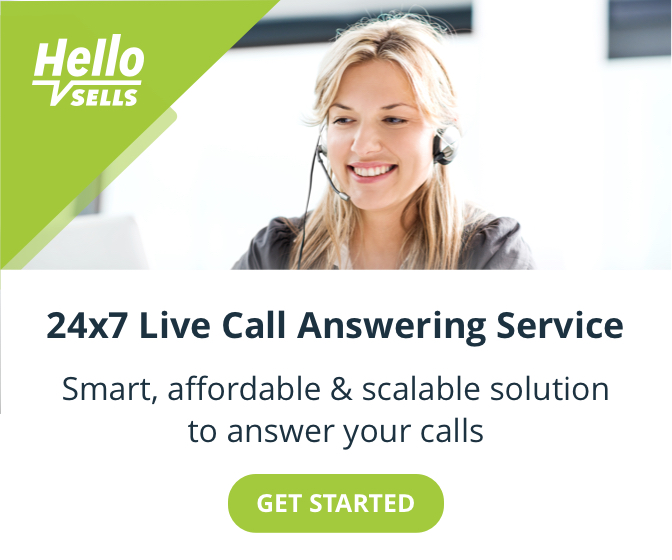 What is an Answering Service?
An answering service is exactly what is says on the tin, it's a service you use to ensure someone is always available to answer calls to your business.
An answering service should, above all, strive to take the place of a real person but, most importantly, encourage the caller to feel as though they are speaking to one of your employees.
The best answering service will be one that makes a customer feel that they have instantly been put through to your company.
By taking such calls, this type of service allows you to continue getting on with your busy workload while still being assured that your customer's needs are being met.
Ideal for when the working day gets tough, a telephone answering service will be able to deal efficiently and effectively with your customers while promoting a good representation of your company.
Ultimately, this type of service will be able to answer all your customer's questions and deal with any queries until you can get to them yourself.
---
There are various types of services available, some of the most important questions you should ask include the following:
How fast are the calls answered? Ideally this should be within the first few rings.
Is the call centre US based? Many people find it easier talking to someone fluent in their native language.
Are there any set-up fees? Be aware that many call services aren't always transparent about their fees.
Is it a 24/7 service? Does your business require someone to take calls out of hours? If so, make sure the service you opt for provides an after hours answering service.
Does the call answering service offer coverage during evenings, overnight, on weekends, and whenever you step away from the office? The best certainly will offer that as a service.
Will you receive full access to the call management systems and tracking tools? This will allow you to accurately measure our effectiveness and customer satisfaction.
We factored all of the above considerations in out selection of the best phone answering services. See below for the complete list.
Why You Need a Small Business Answering Service
Though some smaller businesses believe business answering services are unworthy of both their time and indeed money, such services can be a vital integration into many a company.
With customer service crucial in this day and age, no longer do people want to be kept waiting for someone on the other end to pick up their call.
However, also, in an age of increasing automation, neither do people want to talk to a machine when they do get through to your company! Often, hearing a computer answer your business calls is thoroughly off-putting – with a large percentage of customers ending the call instantly before the machine even has time to kick in!
This is where a small business call handling service excels. Not only are you able to fulfill the needs of a customer, but you also add more of a personal touch to the action.
Ultimately, a small business answering service ensures that you no longer lose a large proportion of your overflow calls. This means you instantly reduce the likelihood of losing out on new business, therefore potentially increasing your revenue in the process.
Benefits of Call Handling Services
For a small company, there are many advantages to utilizing a live answering service. These include:
Continuing to offer the customer a more personalized service.
Ensuring a more professional conversation and thus outstanding customer service levels.
Ensuring all call volumes are handled should the demand be particularly high.
Reducing the costs of having additional staff to take calls when it gets busy.
Removing the headache of having to cover reception shifts on breaks, annual leave and indeed sick days.
Increasing office hours.
Best Call Servicing Providers
Go Answer
This answering service is considered top for inbound services and offers several pricing plans, unique customized plans, and both inbound and outbound services.
HelloSells
HelloSells is a phone number answering service, available 24/7, excelling at lead response. Boasting several core features, it delivers on impressive inbound sales and marketing leads.
TeleDirect
TeleDirect offers the best overall comprehensive service, including pricing by the minute that is pre-paid, alongside second to second billing. It will also roll over those unused minutes.
Signius Communications 
Signius Communications is an ideal choice for those low volume businesses and provides cost-effective plans alongside easy to understand packages. They also rate highly for focused customer service.
Five Star Call Centers 
Five Star Call Centers – A fanatic outbound choice, this answering service offers several services, with additional emphasis on campaigning and potential cold-calling services
Costs of Hiring an Answering Service
Some businesses, especially those smaller sized often believe answering service companies to be costly.
Yet, most of these offer exceptional results and high-quality professionalism while remaining a cheap answering service.
On average, customers can expect to access pay as you go plans or a selection of minutes. This can be anything in the region of $50 per month and as much as up to $8,200 per month in some cases.
With minutes ranging from 100 to 10,000 per package, your chosen provider should be able to offer you the most competitive quote and one that works to your business-specific needs here.
This will vary considerably, however, on the company in question. You may also find that such service providers offer several types of packages for each specific business to choose from.
So, you may not need all the services on offer, or you may decide to opt for more extended features and pay a little bit more in return.
However, we strongly recommend that you select those reputable companies, as noted above, that will only charge you for what you use.
Affordable Phone Answering Services 
If affordability is your main goal, but you don't want to take any shorts, then we would highly recommend HelloSells.
Why?
Their pricing structure is straightforward and transparent, they are US based and offer a 24/7 out of hours service, 365 days a year.
Final Thoughts on the Best Phone Answering Services
Ultimately when you use the services of a phone answering service, you never miss an important call ever again. In a world whereby a business is as much about presentation and track record as it is about the product, this is a vital service, particularly for those smaller business types.
A service that will work long term for you, thus increasing sales and revenue while decreasing time and indeed money spent on such administrative duties, the best phone answering service could just give you that competitive edge.
So, if you're looking for a reputable call handling service, why not start your search with HelloSells, currently rated one of the best phone answering services, US-based. With both availability and communication highlighted as some of its most impressive features, HelloSells can answer your calls 24/7/365.