Last Updated on November 16, 2020
Many companies answer lots of phone calls throughout the working day. The inbound calls can be vital to business; taking on new customers or resolving queries from current clients. However, sometimes the level of calls can also be a distraction to getting the job done!
If calls are often missed or only caught only by a voicemail, this can cause lost business, damage to customer confidence, and ultimately lead to reputation damage. Therefore investigating the benefits of a virtual receptionist service can be effective in so many ways.
A virtual receptionist service can provide professional admin skills that complement the in-house team, responding to customers in a timely manner so that the business can focus on what it does best.
Note: Wondering what an answering service can offer? Check our full guide for the complete rundown.
Why Would a Business Choose to Outsource a Receptionist Service?
There are often two reasons that a business would choose to outsource receptionist duties. These are as follows:
• Cost benefits – Small businesses, in particular, may not have the budget to hire an employee especially with the additional overheads such as the payroll costs, taxes, pensions, and the costs of other benefits such as insurances or car allowances. Therefore, a focused approach of outsourcing the receptionist duties can keep costs down whilst also streamlining the call answering duties.
• Capacity benefits – During busy times, ringing phones can be a distraction within an office, therefore the provision of a virtual receptionist can be really helpful to add extra capacity within the team. A virtual receptionist service can bolster the existing team during peak times, or during a marketing campaign for example or business could choose to outsource the entire department.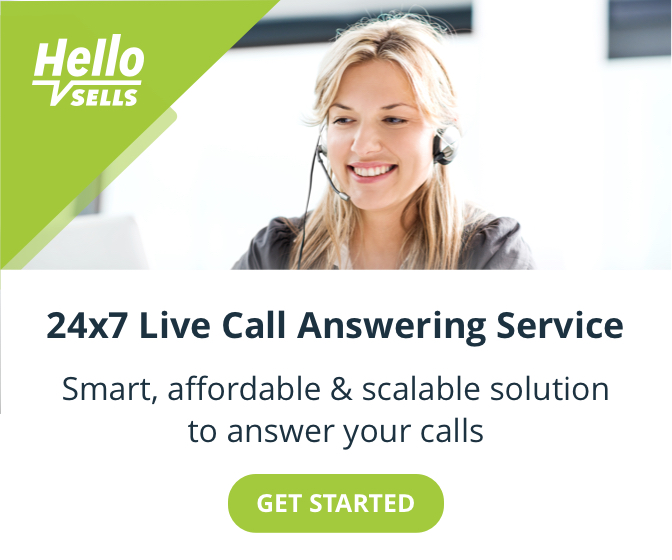 What tasks can Virtual Receptionists Undertake?
A virtual receptionist would act as if they were situated in the house, answering calls that were diverted directly to them, in a professional and timely manner, using the businesses' typical branded greeting. Therefore, the customer would be completely unaware that the service was outsourced, and the business owners can ensure that the rest of the team are protected from the multiple distractions.
Additional services are often available too such as call recording facilities, specific industry knowledge, 24-hour operation, and multilanguage answering services.
Did you know Live Answering Services are also available if you are looking for your customers to be answered immediately, as well as after hours phone answering services, perfect for weekends.
What are the benefits of a virtual receptionist service?
There are many benefits to outsourcing admin duties to an outsourced receptionist service as follows:
• Opening hours can be extended – One way to offer a competitive advantage is to extend the communication opening hours of the business by utilizing a 24/7 call answering service. Customers can always get hold of your company, providing an out of hours of personal service, without the business having to be open.
• Improvement to reputation and customer feedback – By outsourcing the calls and receptionist duties, customers can receive a rapid yet focused service, ensuring that every call response would be handled in a similar manner, presenting a professional and organized business. Every call would be answered and therefore customers would not face voicemails services. Both of these can provide the illusion that the business is bigger, more secure, and brand awareness, which can, in turn, boost customer confidence.
• Keeping costs low – Depending on the current structure of the in-house administration team, there are possible cost-saving opportunities when considering outsourcing. Cost efficiencies can occur either by reducing the coverage of current receptionist hours, from full time to peak hours only for the example or by replacing the in-house team for outsourced services.
• Reduction of management – Covering holidays and sickness of an admin team can be a hassle that is removed when utilizing a virtual receptionist service.
Factors to consider when seeking a Virtual Answering Service
When a business has decided to subscribe to a virtual receptionist or virtual call answering service, there are some important factors that need to be considered during the research period, such as:
• What is the service agreement on the response rate, the time or number of rings calls that must be answered within?
• What is the quality of the line like? Is noise cancellation used if within a busy call center?
• What operating hours can be offered?
• Where is the call center based?
• What is the set-up process? Are there any setup fees?
• Are additional features available such as management services including call recording and tracking tools to monitor the service provided?
• Is there flexibility within the package options? For example, to accommodate seasonal peaks and troughs of call levels, or business growth?
• Are trials available or what is the minimum contract duration?
Looking for US-based call center services? Check our American Answering Services guide, and if you are on a budget check out our guide to Cheap Answering Services. 
Top companies providing Outsource Receptionist services
There are many companies on the market that offer outsourcing services, however, packages and prices will vary. The number of options can be overwhelming when completing your own research, therefore we have shortlisted a number of top-ranking companies for 2020 to assist, as follows:
• AnswerForce offers a wide variety of services and rates highly in its customer service levels. They pride themselves on being transparent regarding their fees, with no hidden charges, and flexible with their contracts.
• Moneypenny often ranks highly among top answering service companies. They are US based and offer a 24-hour customer support service
• PATlive specializes in voice services and is very popular with small businesses, offering a range of pricing plans and incremental billing, keeping costs low.
• HelloSells focus on selling and marketing leads, whilst also offering US-based receptionists. They focus on technology integration with a wide range of software and also operate 24 hours a day, 7 days a week.
• Go Answer score highly within customer service satisfaction levels and also offer a wide range of services, with a range of specialist industries.
Does your company deal mainly with business to business? If so, check out our guide on B2B Lead Generation Call Center Services, B2B Appointment Setting, and our article reviewing the best Appointment Setters Services.
---
Get a FREE Quote
For your personalized 24/7 Telephone Answering Service.
---
Costs of a Business Answering Service
The costs of plans range depending on the service level chosen, plus any optional extras. Most companies offer tailored packages to fit your business requirements, therefore comparing two packages from standard website pricing structures can be challenging.
Commonly packages are priced within ranges of minutes, therefore, to find the perfect package, knowledge of typical call volumes and durations is useful. As a very rough guide, the cheapest call answering service would be around $50 per month, however, the costs can climb into thousands of dollars a month for plenty of minutes plus multiple supplementary services.
Once thorough research has been concluded, be aware of any hidden fees and charges in the contract.
Wondering about the costs of a telephone answering service? Want to know what an answering service is? We're here to help guide you, whether you are looking for advice on the best telephone answering services, an outsourced receptionist service, a basic message taking service, or more specialist services such as HVAC answering services.
Virtual Receptionist Service Summary
Virtual receptionists can offer your business many benefits from reducing interruptions and therefore increasing in-house productively, to assisting with company growth by scaling up clients.
There are many cost-effective products and price plans on the market providing business solutions that can rapidly transform your business.