Last Updated on November 16, 2020
Though many businesses manage to cope with their phone calls during the day, when it comes to answering the phones after hours, small businesses, in particular, fail to cover such times.
Unfortunately, living in a 24/7 society, more and more customers are demanding that the businesses they deal with are available to take their calls at any time of the day and night, and even during the weekends and on public holidays.
What's more, with more of us working extended hours and unsociable shift patterns ourselves, there's never been a greater need to offer increased answering hours that were once considered abnormal – but which unfortunately for many are now a part of any working day.
For those more significant businesses, this may not be as problematic, with many turning to call centers to cope with such ongoing demand. However, this is not only the least cost-effective solution for the smaller business, but ultimately, it can make a small business appear less personal in its approach as a result.
Here we consider the many benefits of offering an after-hours answering service, highlighting what it could do to help your business cope with the growing demand of an ever-changing society.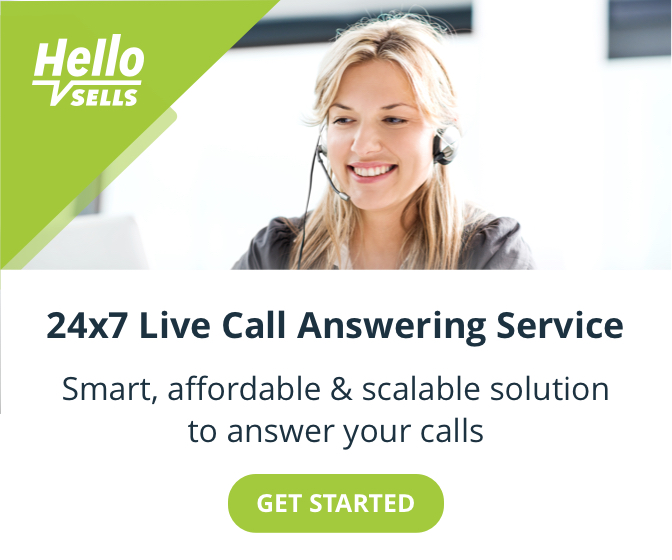 Do You Need a Small Business Answering Service for After Hours?
With this increased demand from people requiring more from the business they buy from, by not having some provision in place for after hours, your business could potentially be missing out on a great deal of revenue.
With many businesses realizing the potential profit of providing after-hours business answering services, those that don't are at risk of getting lost behind.
It's worth thinking of how many customers may call your company after hours only to receive no reply or, at worst, a formal and cold machine message. Then, consider what such a customer's next moves will be?
The likelihood is that they give up on your business, rather than waste their time hanging around until your opening hours. Ultimately, during this time, they may well have spent their money at another company as a result.
Therefore, if you find this is a current concern for your company, then an after hour answering service would instantly solve such issues. Thus, it would offer you potentially increased revenue in the process that you may have been missing out on for some time now!
What Does an After-Hours Answering Service Do?
By implementing an after-hours answering service, you'll ensure that you never again miss a call. Instead, what happens is that the customer on the other end of the call will continue to believe that your business is still open as they have their call picked up by a service employee.
Working in a live answering service scenario, these employees will be highly skilled in answering all your customer's questions and queries and, in turn, offer them a satisfying response or solution.
Most importantly, your customer will be thoroughly satisfied that they have been able to get through to your business despite the unconventional time or day.
Ultimately, none of your customers will know that this is an answering service as such, as the concept is to ensure your business continues to operate as usual, just as you would 9 til 5 throughout Monday to Friday.
---
Get a FREE Quote
For your personalized 24/7 Telephone Answering Service.
---
After Hours Answering Service Considerations
There are various types of services available, some of the most important questions you should ask include the following:
How fast are the calls answered? Ideally this should be within the first few rings.
Is the call centre US based? Many people find it easier talking to someone fluent in their native language.
Are there any set-up fees? Be aware that many call services aren't always transparent about their fees.
Is it a 24/7 service? Does your business require someone to take calls out of hours? If so, make sure the service you opt for provides an after hours answering service.
Does the call answering service offer coverage during evenings, overnight, on weekends, and whenever you step away from the office? The best certainly will offer that as a service.
Will you receive full access to the call management systems and tracking tools? This will allow you to accurately measure our effectiveness and customer satisfaction.
We factored all of the above considerations in out selection of the best phone answering services. See below for the complete list.
Benefits of Using An After-Hours Answering Service
For a smaller company, the advantages of setting up and using answering service companies for after-hours use are immense, including:
Potential customers will not go elsewhere because they can now get through to your business.
Current customers continue to use you because they can get their questions and queries answered after hours.
Your company continues to rank highly when it comes to offering continuous customer satisfaction.
You potentially benefit from increased revenue from a new form of customer that you may well otherwise have missed without such a service.
You eliminate the need to hire an additional employee to operate the phones after hours
You ensure every customer continues to receive excellent service even though your actual physical employees of the business aren't there to take their calls.
You can increase your office/working hours as such and operate more widely as your after hour answer service can handle such volumes.
Best Call Servicing Providers Offering After Hours Service
Go Answer
Offering a choice of customized plans to make it easier when getting the right package, Go Answer is excellent for both inbound and outbound services.
Signius Communications
An excellent choice, especially for the lower volume business, this company encourages more cost-effective price plans and packages. They are also leaders when it comes to focusing their attention on excellent customer service, making them ideal for small business call handling.
HelloSells
A fantastic solution for those looking for an after-hours answering service, HelloSells operates 24/7. With an immensely impressive inbound leads and marketing lead structure, they can provide several essential features for smaller businesses.
Five Star Call Centers
An excellent outbound choice, this company provides a wide selection of answering services alongside additional features such as campaigning and cold-calling.
TeleDirect
With their pricing reflecting only the minutes that you use, this is a service that perfectly complements those looking for after-hour solutions.
Costs of Operating an After-Hours Answering Service
As an after-hours answering service varies significantly from that of a day service, the prices will vary greatly here also.
However, each service provider should be able to clearly state their general price, which is usually in terms of minutes.
Many of these companies start their fees at around $50 per month, with prices rising to as much as $8,200.
However, when it comes to an after-hours service, it may be a good idea to select a more specific package that takes into account the minutes you require as an individual business.
Many providers work on offering minutes ranging from as little as 100 to as much as 10,000, so you should be able to generate a competitively priced quote for a cheap answering service.
Final Thoughts on After Hours Answering Services
There are many benefits to be had from considering using the services of after-hours answering service companies. This is especially so in a world where almost everything is available to us 24/7!
This type of service could become a fantastic means of generating more revenue, even when you aren't there to actively take part in the process.
If you're interested in seeing what such a service could do for your business, why not consider starting with HelloSells? It also made our list reviewing some of the cheapest telephone answering services.
Considered one of the best when it comes to providing businesses with a reputable answering service, HelloSells is a call handling service that takes your calls any time of day or night and any day of the week, available for all those times when you can't be.