Last Updated on November 16, 2020
For almost every business, answering the phone is an essential task when it comes to customers, both current and indeed potential.
Yet, for those smaller sizes of businesses, when those call volumes become a bit too much to handle, the situation can become problematic.
Do you look toward hiring an additional member or members of staff to cope with the increased call flow, or do you make the callers wait and ignore several calls? If like many small businesses, that call can mean the difference between a profit or no profit, it's essential to look toward a viable solution.
Yet, as a practical measure, most businesses need this solution to be cheap. The answer could lie in utilizing an almost virtual office response. This is in the form of a small business call handling service.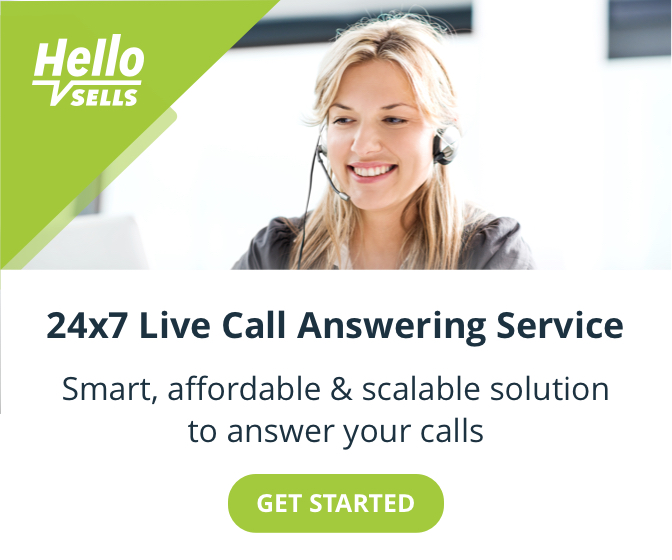 What Is A Small Business Answering Service?
Some smaller businesses think that a telephone answering service is just not for them. They may have only a few employees and a few customers at present. They may also be looking at keeping a careful eye on their budget and believe this is one expense not worth considering.
However, there are far more benefits to implementing a call handling service than there are disadvantages. They can even be done to suit your budget.
In the twenty-first century, people have never been busier. That means, when they call a company, there's only a small window of opportunity to get their attention and capture their interest.
So, should that phone not be answered, you run the risk of losing a potential form of revenue. When this happens continually, that can be very costly indeed.
Likewise, when a customer does get through to your business, they do not want to be repeatedly put on hold or kept waiting while you try to offer them a solution.
---
Get a FREE Quote
For your personalized 24/7 Telephone Answering Service.
---
Yet, this doesn't mean that they would prefer a machine; nothing could be further from the truth.
Though some businesses working to a tight budget think their problems will be solved here by just adding a voice machine to take their messages, this can be a costly decision in the long term.
Most customers will end the call the instance they hear an automated message from a machine. To others, it clearly states they are not that important and ultimately will look to take their business elsewhere.
For this reason, a cheaper telephone answering service will be the perfect companion to your current business services.
What Can an Answering Service Do for My Business?
An excellent reliable and cheap telephone answering service should ultimately make your customers believe they are talking to a member of your staff who is present on your business premises.
This is in no means done to trick the customer, but the idea is to make it seem they are in good hands and that the people they are talking to are informative and knowledgeable about every part of your business.
By selecting a service to answer your phone calls, you can then get on with doing those other essential tasks all the while without worrying that you're missing those vital calls from potentially paying customers.
Most importantly, a live answering service such as this will ensure that no phone call goes unanswered, therefore instantly presenting your company name in a good light.
Never miss a call with our After Hours Call Service! Only at HelloSells
Cheap Answering Service Considerations
There are various types of services available, some of the most important questions you should ask include the following:
How fast are the calls answered? Ideally this should be within the first few rings.
Is the call centre US based? Many people find it easier talking to someone fluent in their native language.
Are there any set-up fees? Be aware that many call services aren't always transparent about their fees.
Is it a 24/7 service? Does your business require someone to take calls out of hours? If so, make sure the service you opt for provides an after hours answering service.
Does the call answering service offer coverage during evenings, overnight, on weekends, and whenever you step away from the office? The best certainly will offer that as a service.
Will you receive full access to the call management systems and tracking tools? This will allow you to accurately measure our effectiveness and customer satisfaction.
We factored all of the above considerations in out selection of the best cheap phone answering services. See below for the complete list.
Benefits of Using Call Handling Services
To a small business, there are immense benefits in employing the use of cheap business answering services. These include:
No longer losing any of your overflow calls as every call is dealt with.
Adding a personal touch to each phone call, as opposed to diverting the customer to a pre-recorded message.
Dealing with customer questions and queries instantly without having to transfer them around the company for answers.
Keeping your phone service professional and courteous at all times, thus ensuring your customer service ratings remain high.
Allowing you to focus on the other areas of your business during peak times.
Eliminate the need to hire employees solely to operate the phones.
Ensure that your business continues to cope with customer calls even when there are holidays and sick days.
Potentially increase your office hours by answering customer calls early mornings and late into the evenings, with some even offering weekend hours as well.
Does your company deal mainly with business to business? If so, check out our guide on B2B Lead Generation Call Center Services, B2B Appointment Setting, and our article reviewing the best Appointment Setters Services.
Best Cheap Call Servicing Providers
Here are 5 answering service companies that we thoroughly recommended. All reputable and extremely efficient, they're also the providers offering great cost-effective deals on their services:
HelloSells
A phone number answering service, HelloSells will answer your business calls every day of the week, seven days a week. They are the best when it comes to lead response and deliver on some of the most fantastic inbound sales as well as marketing leads.
Signius Communications
Rated as exceptional when it comes to focused customer service, Signius Communications are an excellent choice for those looking for quality but cheaper plans. This is the better choice for lower volume businesses.
TeleDirect
Boasting an accessible, comprehensive service, this company offers a pre-paid pricing by the minute service, making it ideal for those looking to work to budget. They will also allow businesses to use those unused minutes by letting them rollover.
Go Answer
With the ability to provide a more customized plan to suit each business type and size, Go Answer offers several well-priced plans. They are also highly recommended for inbound services.
Five Star Call Centers
With a choice of several services and all priced adequately, Five Star Call Centre has been named one of the best for outbound calls, alongside offering several other practical solutions.
What Can I Expect to Pay When Hiring an Answering Service?
It is possible to select an excellent and well established but cheap answering service to suit your current budget.
Average services here will offer you a selection of minutes, ranging from 100 to as much as 10,000 per package.
Pricewise, you can expect to pay somewhere in the region of $50 per month to start, with figures rising here according to any additional services you choose to access.
If you're considering trying out a respected call handling service, why not take a look at HelloSells? With a high customer rating placing them as one of the best phone answering services, HelloSells will answer your customer calls 24/7/365.