Last Updated on November 16, 2020
Within the Business to Business (B2B) world often an appointment is needed to make a connection.  However, setting appointments can be very time consuming, and therefore using an appointment setting service can be very useful.
By outsourcing appointment setting, both the calls and diary management tasks can be undertaken in a prompt, professional manner and with maximum success, following up leads, and ensuring that appointments are secured.
The objective for an appointment setting virtual assistant is to set up appointments so that another sales rep can attend and provide a more detailed sales pitch and look to close a deal. This enables sales reps, which could be in-house staff, to utilize their time more effectively as the leads are deemed as 'qualified', and therefore are more likely to purchase the product or service.
The appointment setting team are often the first people liaising with potential customers.  First impressions count and therefore the team must be professional, reliable, and knowledgeable to nurture either cold call recipients or other prospects and to schedule the closing appointment.
Did you know Live Answering Services are also available if you are looking for your customers to be answered immediately, as well as after hours phone answering services, perfect for weekends?
The Skills are Required to Successfully set Appointments
Setting appointments can seem like a simple task, however, the process can be very time consuming and requires specific skills to successfully set appointments, such as:
Conversation skills to keep the potential customer discussing the business itself and the products or services available. Using discovery questions where appropriate to gather and record further information about the prospect, their requirements, and timeframes for purchase.  Also, detective skills are sometimes required to investigate if the assistant is speaking with the decision-maker.
Knowledge of the business and industry to be able to answer any queries.
Organizational skills to be able to track and monitor a number of prospects, also recording the findings of any calls into a system such as a CRM system.
Prepared to handle the objection, utilizing a range of communication skills to overcome common hurdles during sales calls.
Does your company deal mainly with business to business? If so, check out our guide on B2B Lead Generation Call Center Services, B2B Appointment Setting, and our article reviewing the best Appointment Setters Services.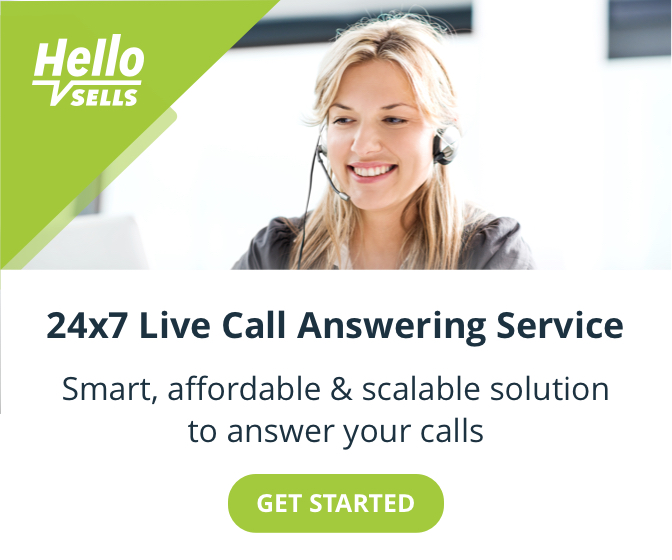 Paying per Appointment Pricing Model
 Typically, the services are priced via two streams, firstly a basic monthly fee which provides a set amount of time for calls and in addition there will commonly be a commission structure.
However, a pay per appointment pricing structure is set up in a different way to the usual monthly fee plus commission. By signing up for a pay per appointment contract, a business would pay for the performance of the service via a fee for each of the actual numbers of appointments made. There are often criteria put in place at the beginning of a contract qualifying what a suitable meeting means, ensuring that clarity between both parties.
Many B2B companies will seek to outsource appointment scheduling tasks, especially sales appointments, and therefore would be interested in the most cost-effective payment structure for these services to provide value for money.
This pricing model ensures cost efficiencies as the business is not paying for the non-performing time such as researching potential leads and prospecting calls, that may not result in an appointment being made.  Typically, a lot of resources are spent during the preparation period before an appointment is set, and therefore by outsourcing this element, a business can maximize its budget and reduce the in-house sales and administration staff numbers required.
Looking for US-based call center services? Check our American Answering Services guide, and if you are on a budget check out our guide to Cheap Answering Services. 
Disadvantages of Pay per Appointment

Pay per appointment pricing models are deemed as high risk to the provider and therefore will not be found on the open market very easily, especially for new contracts.
The main risks that an appointment setting company face when taking on a new contract are the uncertainties of how the brand and relevant product or project will perform in the market as well as the market conditions for the buyers.
To protect from these risks, outbound sales and marketing companies would generally only enter negotiations to take on new appointment setting contracts within industries that they have successfully undertaken contracts within in the past.
Obtained specific industry knowledge and connections will reduce the risks to the provider, making successful appointments more likely. Experience within an industry also means that the virtual assistants are knowledgeable of what type of campaigns work well and have previous strategies that they can refer to and tweak.
---
Get a FREE Quote
For your personalized 24/7 B2B Appointment Setting Service.
---
Should the supplier have the relevant experienced staff, the set-up costs should be kept to a minimum, which in turn would provide an advantage over competitors.
By offering a pay per appointment contract, the provider is confident that they can deliver in a professional and strategized manner, not spamming potential clients.
Another disadvantage of using an appointment setting service can be avoided with some preparation. A briefly mentioned earlier, the criteria of a worthy appointment should be clearly defined, otherwise there is a chance of appointments being set to meet activity metrics or key performance indicators, rather than the quality of the appointment.
For this reason, also, a simple 'talk time' contract should be avoided, otherwise, the quality may be missed.
Wondering about the costs of a telephone answering service? Want to know what an answering service is? We're here to help guide you, whether you are looking for advice on the best telephone answering services, an outsourced receptionist service, a basic message taking service, or more specialist services such as HVAC answering services.
Reviewing the Services
Once a contract is in place, there should be regular feedback between the appointment setting service and the business to ensure that campaigns are on track.  During such performance meetings the call metrics should be reviewed such as the number of outbound call attempts, response rates, and the time taken to convert a prospect to a sale.
Should elements of the strategy not be working as planned they can be tweaked.  The ongoing analysis can then be reviewed again at the next meeting.  Over time, statistics will reliably show which activities have the best result and be able to predict the resources needed for success in future campaigns.