Last Updated on November 16, 2020
A message taking service is essentially a service which will deal with the time-consuming task of taking your messages so that you don't have to.
We all know the pressure we can feel on a daily basis to get through our to-do lists and handle all the responsibilities which come our way. What if there was a way to lighten that load a little?
Message taking services act on your behalf, taking the calls coming into your company and dealing with them professionally and politely. A trained team of people will intersect your calls and provide your client with the one-to-one attention they deserve. A message taking service should make your client feel like they are talking to your company; not just to an impersonal caller or voicemail.
You will no longer have to worry about being your own receptionist as well as everything else. A message taking service will aid the flow of your day and free up time for you to focus on more important matters.
Why should my company have a message taking service?
When it comes down to it, a trustworthy, proactive message taking service could mean the difference between profit or no profit for your company. It is likely to boost your sales and aid your company, more than just financially. With more time to focus on other tasks, you can even take your company to the next level. We all know the benefit which comes from finally being able to get things done.
Competitive rates mean that it could be more financially viable to use a message taking service than to employ your own staff members for the job. Who doesn't want to save money?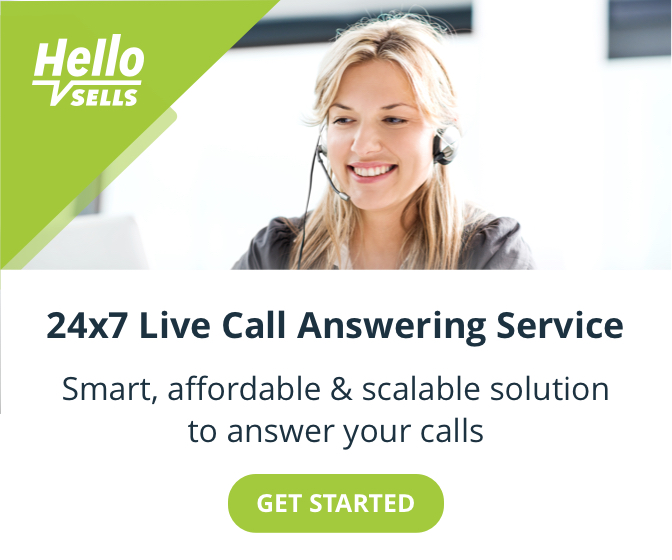 Message taking services are created by experienced companies who know how to satisfy your customers. They also tend to offer a variety of options to suit your specific needs. For example, if you want to be able to gather certain information from your customers, calls can be filtered through tailored systems. Messages can be delivered to you in the way that suits you best, for example, through the use of SMS or e-mail.
Benefits of a Message Taking Service
All your calls will be answered – such services have many employees working for them, and therefore they can accept every call.
You can set your office opening hours – significantly increasing them if required.
All customers will receive a response to their questions and queries.
No-one has to wait in line, listen to elevator music, or leave a message with an automated machine.
The people answering the phone are courteous and professional.
They can offer the most personalized service throughout all call handling services.
You instantly reduce staffing costs.
You never have to employ temporary staff to operate your phones throughout periods of sickness and leave.
You can offer a high level of customer service that fits in with a 24/7 society.
Best message taking services companies
We've done our research so that you don't have to. If you have been converted to the idea that a message taking service is the right solution for your business, but don't know which one to choose, then read on.
---
Get a FREE Quote
For your personalized 24/7 Message Taking Service.
---
Virtual HQ Review
Virtual HQ boasts competitive low rates whilst never cutting back on the quality of their service. Their team of experienced receptionists will intercept your calls and make your customers feel like they have got through to your personal office. They claim that 65% of calls will be picked up within 6 rings. This is so important when it has been proven that customers are more likely to hang up if they only reach a voicemail.
Virtual HQ already has more than 5000 happy customers in the US. They offer various services to suit your specific requirements:
● Receptionist: You can personalize the greeting that Virtual HQ will use when speaking to your clients. You will also be given the choice of having calls transferred or message-taking. What's more, details from the call can be delivered to your email address or sent via SMS, if you choose this option.
● Virtual Assistant: This service will act as a personal receptionist for your company. You will be charged by the minute so you won't have to pay for any extra hidden costs, the way you would probably have to do if you hired your own receptionist. A VA will answer your calls, take care of your clients' queries, and collect the information you require for your company.
● Divert Service: Coming in at only $15 a month, this service will use call forwarding technology to divert your calls to local phone numbers of your choice. This could be the building block between keeping your company in one location or growing it nationally. Not only that, your company will appear nationally successful to your clients with this service.
SAS Message Taking Services
SAS, or Speciality Answering Service, is a service that takes your message taking service goals and makes them a reality. Being able to integrate whatever software you already use for your company's productivity (such as Lexicata or ZoHo) with their service, SAS will go that extra mile to give your client the extra information they are seeking.
SAS offers many different services including telephone answering, telemarketing, call center services, virtual receptionist service, and dedicated customer service. If you are uncertain about which services your company would benefit from, you can schedule a demo on their website.
SAS already serves real estate, small businesses, and attorneys, so why not add your company to their list of already satisfied customers? What's more, they offer 14 days completely free of charge. They are passionate about reviewing their performance, which is reflected in the fact that 35% of their agents' pay is linked to their accomplishments.
HelloSells Review
A quick search shows that at HelloSells as many as 96% of clients are connected with someone to talk to within three rings. Since companies are more likely to attract and gain custom by having their clients connect to a real person, this is a statistic to be excited about.
HelloSells goes above and beyond the messaging services they offer by providing out-of-hours and even holiday service at no extra cost to you. They will work with you to write personalized scripts and boast being an extension of your own company's expertise. They can transfer your calls where necessary or schedule appointments using 'Setmore'; an online scheduling software.
HelloSells will follow your sales requirements to the letter and help you to achieve the results you are looking for.
HelloSells have a variety of plans to suit your particular needs. Whether you are looking for live call transfer, a web chatting service, CRM, or e-mail alerts, HelloSells will cater to all of it, which is why we think they may just be one of the best message taking services out there.
Message Taking Services Conclusion
In conclusion, is there even a reason not to hire a message taking service for your company? You will probably save money and time, not to mention increase your custom. As many as 80% of callers will hang up if a call goes to voicemail. Gain back these clients by giving them the personal service they deserve.
Ultimately, by accessing message taking services, you ensure that you present your business in the best possible light – which is crucial in a society that thrives on likes and positive feedback!
Better still, by enabling such a service in your business, you allow yourself to get on with the other important stuff that needs doing. With so many companies especially those smaller sized, having to stop what they're doing to take phone calls, the interruption here is immense and continuously sets back your workday each time.
So, if you're interested in getting started with a professional service like this, why not start your search with HelloSells?
Noted as one of the top-performing companies in the US, HelloSells can provide you some impressive call handling features that your customers can access 24/7/365.