Last Updated on November 16, 2020
These days businesses face so much competition!
It is not enough to simply have an amazing website if it doesn't feature highly within an internet search engine's site and therefore businesses often have to find additional ways of marketing their company.
One method of making a connection with a potential customer is to set an appointment for a convenient time to discuss the businesses' offerings.  However, the process of setting appointments can be very time-consuming and therefore businesses can seek some assistance with this task by using an appointment setting service.
Also, by outsourcing appointment setting, the business can focus resources on other areas of business or by utilizing the sales representative's time more effectively by closing sales on 'qualified' leads created by the outsourcing company.
There are many companies available on the market that can undertake both the outbound sales calls and the associated diary management tasks to secure appointments.  As there are many options, it's worth considering your company's specific requirements and ultimately, undertaking lots of research into the providers.
Did you know Live Answering Services are also available if you are looking for your customers to be answered immediately, as well as after hours phone answering services, perfect for weekends?
After all, the selected company will be representing your business and will make the first impressions with potential customers.  Therefore, the skill and success of their customer service assistants are highly important including; the speed of responses, accuracy when dealing with enquires, industry knowledge, and professionalism are.
Past accomplishments of the providers' campaigns can provide an insight into their strategies, lead generations, and follow-ups to ensure that appointments are secured.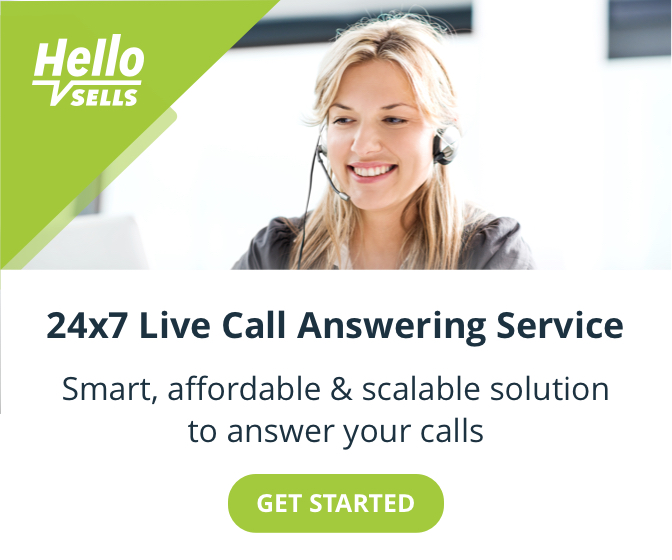 To aid market research of the appointment setting industry, a summary of the top companies can be found below:
Top Appointment Setting Companies
CIENCE Technologies

CIENCE is a business to business lead generation company, with their head office located in California. Founded in 2015, the company has grown into a medium-sized business, with multiple worldwide offices, winning numerous industry awards along the way. CIENCE have undertaken campaigns for a wide range of well-known brands from Microsoft to SAP, and are very highly rated within the market, often securing top positions within outbound marketing leader boards.
CIENCE offers a range of pricing packages depending on the requirements. Typically, campaigns and appointment setting are based on monthly subscription payment plans with a minimum of one hundred days to pilot a new campaign.
SalesRoads
SalesRoads are a smaller sized, award-winning outsourcing, and appointment setting company based in Florida.  The company was established in 2006 and has developed over time to be well respected in the industry, trusted by many big brands including Shell and Sharp.  The US-based team applies strategies to approach decision-makers at larger companies to generate leads and set appointments.
Pricing is based on the requirements of the business and therefore SalesRoads offer a more bespoke service.
Does your company deal mainly with business to business? If so, check out our guide on B2B Lead Generation Call Center Services, B2B Appointment Setting, and our article reviewing the best Appointment Setters Services.
---
Get a FREE Quote
For your personalized 24/7 Telephone Answering Service.
---
Belkins
Belkins is based in Delaware and also has a Ukraine based office.  The company, founded in 2017, specializes in marketing campaigns, strategy, and conversation optimization, aiming to boost its customer's visibility within their industry and ultimately scale-up growth.
The company receives the top reviews highlighting their team's availability, quick response, and feedback.
Belkin's pricing structure is based on the requirements of the company both regarding the type of assistance needed and the objective.  Tailored quotes can be requested via their website.
OutboundView
OutboundView is a business to business sales strategy company, based in Tennessee.
The company utilizes technology, processes, and training to assist their clients with their sales growth and offer a set guaranteed number of meetings within the first calendar month of business.
The company receives high scoring reviews due to the strength of knowledge of the team and feeding back the findings from campaigns.
OutboundView also offers a 'Launch' program aiming to boost the efficiency of an internal sales team within six weeks. All pricing is undertaken via consultation.  Further details can be found on the company's website.
Lead Generators International

Lead Generators International offer a business to business telemarketing service, trusted by big brands such as IBM and HP.  The company specializes in the IT and engineering industries, providing lead generation services.
The company was founded in 1992 and is based in Vancouver, Canada, in addition to having a New York, United States Office.  With over twenty-five years' experience in the market, they have built many business connections that can help with targeting campaigns.
Lead Generators International achieve high customer satisfaction scores and promote ethics via their code of performance. Tailored quotes for their telemarketing services can be requested via their website.
EBQuickstart
EBQuickstart or EBQ, is an award-winning sales and marketing outsourcing company located in Texas, offering voice and email marketing solutions as well as CRM consulting.
Since 2006, EBQ has predominantly worked with clients within the IT, advertising, and business industries helping to accelerate their customer's sales.  An advantage that EBQ offer is technology integration such as synced messaging services.
The growing firm has recently acquired Everywhere Managed LLC, a Las Vegas-based outsourcing company that specializes in the technology industry, bolstering the strengths within the IT industry.
 EBQ's pricing structure is not published and bespoke quotes for their services can be requested via their website.
Wondering about the costs of a telephone answering service? Want to know what an answering service is? We're here to help guide you, whether you are looking for advice on the best telephone answering services, an outsourced receptionist service, a basic message taking service, or more specialist services such as HVAC answering services.
Summary
There are a number of appointment setting companies available on the market that offer a range of marketing services, at varying costs, however, there are slight differences between them including the methods used to undertake their services, strategies applied and the level of resources available.
In addition, certain companies have more experience and specialism within specific industries, and therefore knowledge of this when shortlisting companies is a useful insight.
First impressions are so very important when building relationships therefore there must be trust between the chosen appointment setting company and the business being represented, to ensure that potential clients will be treated appropriately and that leads will be nurtured professionally.