Last Updated on November 16, 2020
Could you benefit from some additional sales assistance but don't have time to recruit?
Or perhaps your current staffing budget doesn't stretch to another staff member.
If so, hiring a virtual sales assistant could be the answer!
A virtual assistant can add capacity to many functions within a business, providing a range of skills, without breaking the bank, enabling business owners to focus on current clients or grow their business.
What tasks can Virtual Sales Assistants Undertake?
A virtual assistant can help with a variety of tasks from manual daily tasks, to assist with specific projects. The following provides an overview of the range of tasks which can be outsourced:
Sales Assistance Services – Tasks could include timely responses to emails, liaising with potential clients, and setting up new accounts. Executive-level assistance can also collaborate with your current team to bolster service on campaigns, provide specific skills, or streamline processes.
CRM – Providing assistance with ensuring customer accounts are accurate, cleansing data as preparation to transfer between systems or simply undertaking data entry tasks.
Diary Management – A virtual sales assistant could aid with setting sales appointments or other diary management tasks such as setting up internal meetings.
Telemarketing – Whether cold calling or following up on previous leads, this time-consuming task could be outsourced. Following up with current customers following the provision of services can also be tasked, encouraging online reviews and feedback, which in turn can increase the company's reputation.
Marketing including Social Media Management – A virtual sales assistant could be tasked with the day to day social media postings and responding to queries or the entire marketing strategy could be deployed.
This list is obviously not comprehensive, depending on the businesses' requirements, set up and the skillset of the assistant, there may be many more tasks that could be handed over.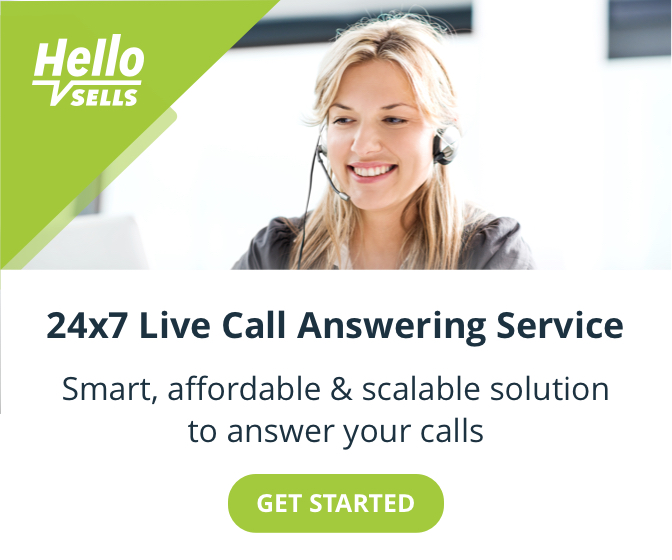 How can Virtual Sales Assistants fit into my Company?
Usually, a virtual assistant will work remotely to their clients' business, however, any distance is not a barrier.  Virtual assistants are used to working in this way, undertaking tasks professionally and discretely therefore customers are unaware of the arrangement.
Virtual assistants also are used to working within an organization's current branding and ethos, therefore seamlessly adapting all work to match the current presence.
The practicalities of the working arrangement need consideration in advance, such as how much access the assistant would have to the computer network for example.  Should there be any hesitation to provide network access, tasks should be allocated that can be undertaken separately, for example, social media postings or telemarketing campaigns, at least while the working relationship is built and tested.
---
Get a FREE Quote
For your personalized 24/7 Virtual Service Assitant.
---
How can Virtual Sales Assistance Benefit Your Business?
Virtual assistants can offer many benefits to a company; however, the main benefit is the cost of the service compared to employing the additional resource directly.
To hire permanent staff there are many considerations including the additional overheads such as the payroll costs, taxes, pensions, and the costs of other benefits such as insurances or car allowances.  The business would also be making an ongoing commitment to the new starter and therefore would need to consider work allocations, computer provision, and the additional office space required.
In addition, there are also the costs and time commitment to advertise, select candidates, and hire a new staff member, all of which can be a drain on the business, especially in high employee turn-over departments.
However, by hiring a virtual assistant, fresh ideas and perspectives can be brought into the current team without large upfront recruitment costs and without delay!
There is also the benefit of additional flexibility when hiring a virtual assistant.  This is especially useful in markets where there are peaks and troughs in demand such as seasonal changes or quarterly projects. Hours can be managed depending on the workload, project duration or any absences that could be covered.
Virtual sales assistants can be utilized to off-load time-consuming tasks which save the in-house team time and therefore the business money.  In addition, assistants have a wide range of skills and knowledge from other companies and therefore can provide expert advice in the best approaches to tasks and also to streamline processes.
The use of additional resources could also enable longer opening hours or out of hours support, which may not be possible with the in house team.
What is the Hiring Process for Virtual Sales Assistants?
There are different ways to hire virtual sales assistants however one of the safest methods is to use a hiring platform such as ours.  The assistant will ultimately be trusted with your company's sensitive data and therefore the peace of mind that our experienced virtual sales assistance is vetted is essential!
The process of hiring a virtual assistant is quick and simple!
The first step is to sign up with us, creating an account detailing your business and your current requirements.
Following this, one of our expert customer success managers will shortly be in touch to match your requirements to the perfect virtual sales assistant, ensuring that their skills and experience align with your company's needs. A member of our team will also review the personality and ethos compatibility of the proposed working relationship, whilst also checking the assistants' availability depending on the duration of the service required.
After a very simplified interview process, should everything go well, it's then time to hire the virtual assistant and bring them on board!
The onboarding process typically includes a simple introduction to any company-specific systems and the provision of onboarding documentation for the virtual assistant to use for reference.
You are now ready to start engaging with your hired virtual sales assistant and commence delegating tasks.
As part of our dedicated service, there is an evaluation process to ensure that the working relationship is right for both parties, to provide peace of mind.